Meet the Doctors
Paul R. Griffith, DDS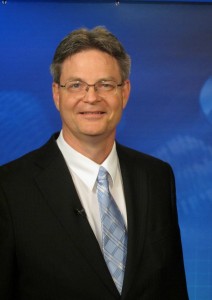 Dr. Paul Griffith graduated from the University of the Pacific  School of Dentistry   in 1982. He began his career in dentistry as  a clinical instructor at the University before accepting a  position at the Policlinique Dentaire Medical School in Lausanne Switzerland. Dr. Paul then served as Director of the dental department at the Meadow Brook Neurological Trauma Hospital for five years. He has twice been the Chief of the Department of Oral and Maxillofacial Surgery at El Camino Hospital and served six years on the El Camino Hospital Medical Executive Committee He remains an active medical staff member at the Hospital.
Dr. Paul returned to practice here in Sunnyvale with his father and brother, where he has practiced since 1984. The Griffith Collaborative Group Surgery Center opened in October 2008.
"Dr. Paul," as he is affectionately called, is married and has four children. He enjoys taking his family skiing, scuba diving, camping and enjoys going to the beach.
Dr. Shuba, DDS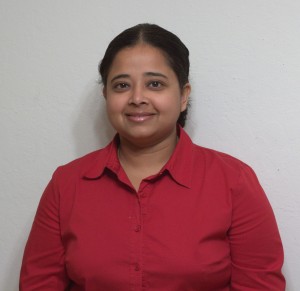 Dr.Shuba  is from India, and speaks Hindi, Marathi, Tamil, and, of course, English. She attended the Government Dental College, in Mumbai, India. After her marriage she came to the United States in 2000. She graduated from University of Illinois at Chicago, College of dentistry in 2004. She practiced in Chicago, for 8 years in a family dental practice as well as in a community pediatric dental practice. She specializes in family dental care, and loves working with kids of all ages. Dr.Shuba's practice philosophy focuses on patient education. Due to a job relocation for her husband, she moved to California in Fall 2012.
Dr. Shuba's personal life involves kids, too. She has a wonderful husband, Swami who works for Cisco Systems. They have been married for 15 years. She also has a 7-and-a-half-year-old daughter, Nandini. Dr. Shuba enjoys reading, crocheting, spending time with her daughter, niece, and nephew, and traveling.
She is a member of the American Dental Association,California Dental Association,Santa Clara County Dental Society and American Association of Women Dentists. Dr. Shuba participates in the dental screenings organized by the local dental society every year.
Alex Targ, MD
Anesthesiologist
Clinical Faculty:
Stanford and U.C., San Francisco
Anesthesiology Residency:
U.C., San Francisco (1993)
M.D.:
U.C., San Francisco (1989)
Undergraduate:
Biophysics and Biochemistry (B.S.);
Stanford University (1984)a